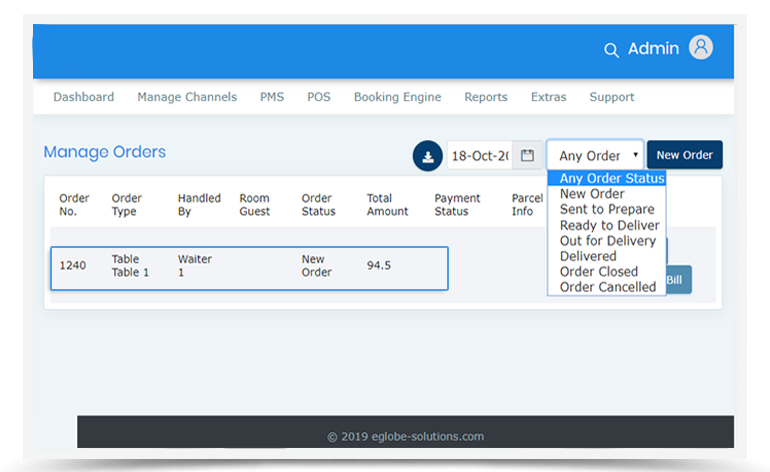 Manage Orders at the ease of your finger tips
Our System provides various stages of Food Ordering like

New Order
Sent to Prepare
Ready to Deliver
Out for Delivery
Delivered
Order Closed
Order Cancelled
It makes the process smooth and easy. Apart from this, when it comes to in-room service, you can allocate the waiting time and waiters for your guests while taking their orders in accordance with their room numbers and names.
Create Categories, Sub Categories and Add Items
A Menu has different categories, varieties and their size of serving might also be different from one another. Manually changing everything each time you want to adjust something could be time taking. Our POS system allows you to create categories of different food items, for example - breakfast, lunch, snacks, and dinners. Then you can create subcategories in them like sandwiches, hot drinks, cold drinks, rice, curry, and sweet dishes. After you're done with it, you can add the images of items, their prices, taxes and customize quantities. For example, per plate, per slice, per piece, half, full or per 100 grams. It will save you time and make your hotel function more efficiently.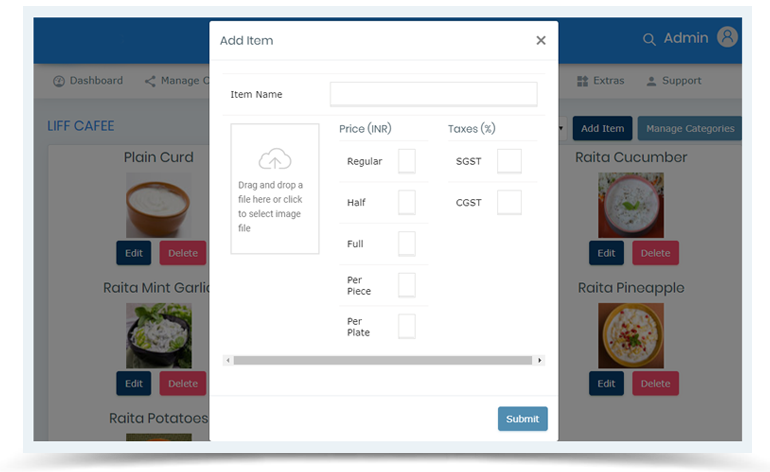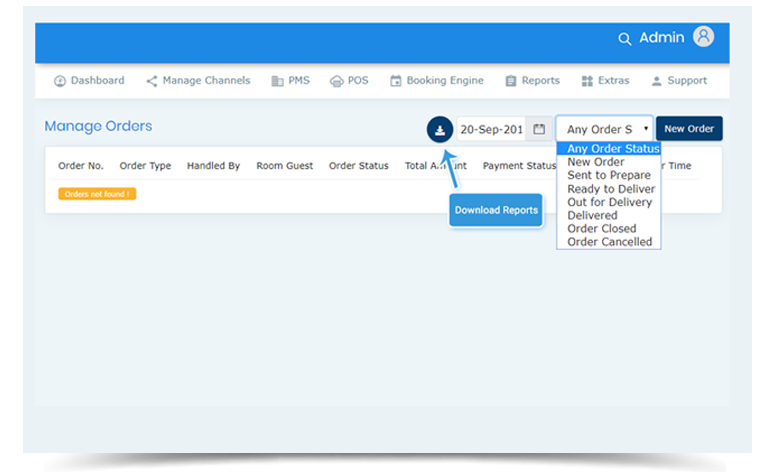 View Real-Time Data & Download Reports with accurate details
Want to know the real-time functioning of your hotel or restaurant? Our POS system makes it easier for you, from the no. of check-ins, order no., order status, payment status, out for delivery, sent to prepare, order cancellation to the status of delivery. You can view the reports according to the dates, weeks or months and download the accurate copies in excel docs of the same.
Automated Pro - Forma Invoice
Get automatically generated Pro - Forma Invoices for all the transactions that happen in your hotels and restaurants. Our POS system generates a bill with the complete breakup of GST, the amount payable, the net payable, point of sale charges and guest GST along with quick pay links.