Cloud Front Desk
Cloud Front Desk provides a comprehensive view of activity at your property.
Displays Reservations, Blocks and Holds on a single screen.
Manage Rates, Room Assignments, Reservations, Day Notes, Housekeeping and Service Request easily from FrontDesk.
Auto or Manual allot rooms as per property preferences.
Request Quick Payment link for bookings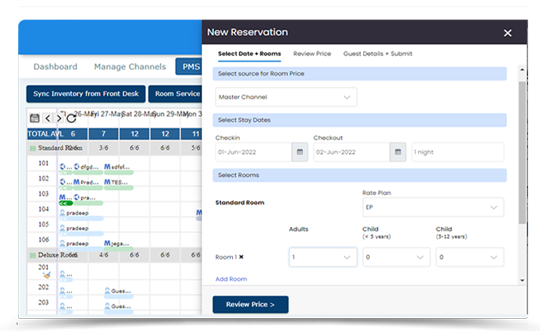 Add New Reservation
Add Offline Bookings using our one page offline module. Add bookings easily with customizable Rate, taxes, Advance Amount or discounts. Set Auto cancellation date and time to these bookings. Incase of non-payment within given period, booking get cancelled and inventory is reversed back for sale.
Auto Room Allotment
Online Bookings through OTA's get confirmed and cancelled every few minutes. Keeping a manual track of these bookings is nearly impossible task. Hoteliers are left with no option but manually add these bookings in PMS at the time of check-in which increases time spent by the guest at reception. It sometimes results to frustration and bad start for their stay.
Our System manages and allot room numbers automatically as soon as a booking comes or get cancelled helping you to automate the process.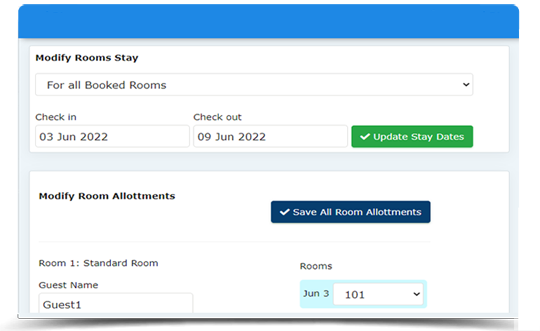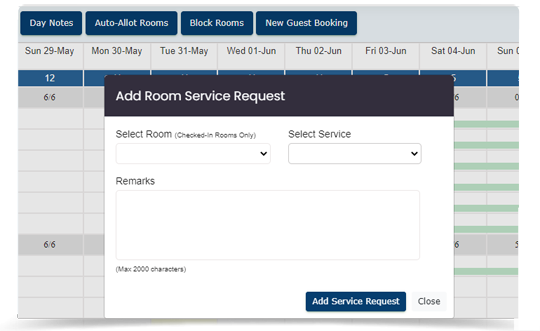 Service Request
eGlobe housekeeping app allows instant communication with Cloud PMS. Housekeepers will receive an instant notification as soon as a service is requested by any room. The assigned Housekeeper will get alert on their Mobile App with request details. This service results in saving time and efficiency at the hotel.
Booking Calender
View all Bookings of your property, in easily understandable Calender View. You can further breakup this view into Weekly or Daily mode.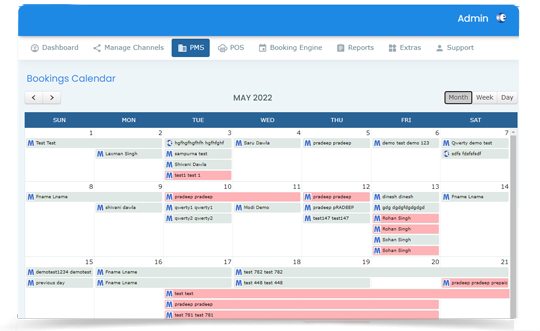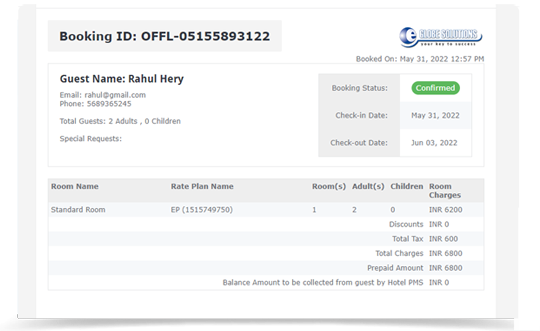 Pro-Forma Invoice
Generate automated Pro-Forma Invoices for all bookings. You can get complete breakup of GST, Amount Payable, Guest GST, Net Payable, Point of Sale charges with Quick Pay links.
Booking Notes
A Hotels work 24/7. It's something becomes difficult to properly communicate between staff of different shifts. Our Booking Note Module help to record all conversation with staff name, time stamp and alerts.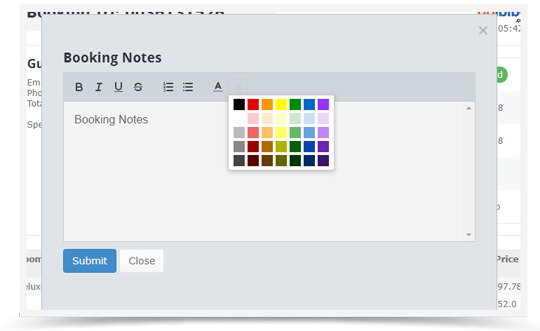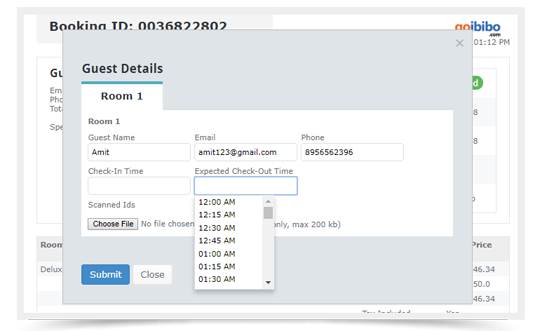 Guest Details
Easily Upload all guest details like check-in / check-out time, photo-id cards, email and phone number for your records.
Quick Pay
Send Manual Quick pay links to customers email or mobile phones for any OTA bookings. Your guest can easily pay online via hundreds of payment options (Credit Cards, Debit Cards, Net Banking or Cash Card). These payment are directly connected with Pro-Forma Invoices. You can also create automated quick pay links for Pay at Hotel Bookings.